Academia : School Simulator
School Spirit Update is Released! (Build 0.3.65)
---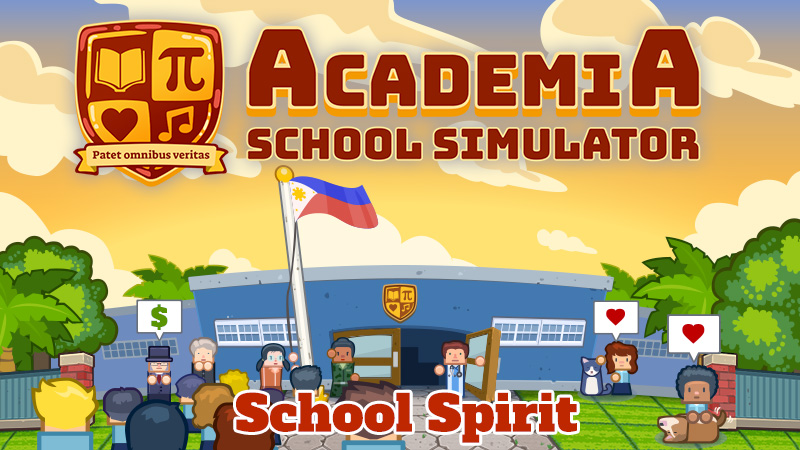 Hello Scholars!
We're excited to share our new update with you, which we're calling School Spirit! Here's what's been added since the last update.
Special Principals


Are you a Drill Sergeant, a Reverend, a Capitalist, or just a plain old hardworking principal? These are some of the options available to you with our new Special Principals mechanic. Whether it's your first time or your 10th playthrough and you want something new, the special principals should give your game a little extra flavor.
School Pet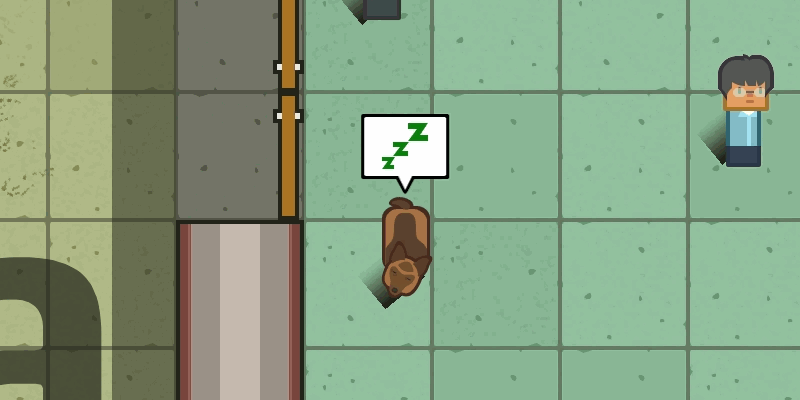 A fun little addition to you school, select a school pet when you start your school (old schools will have a random pet assigned) to bring some love and joy to your school! Any student that interacts with the pet will get a bonus to fun!
School Flag
You can now choose a flag to represent your school. Our special flags perpetually flutter in a magical breeze.
Updated School Customization Panel
In line with the additions above, we also cleaned up the school customization panel to make it easier to interact with!
Pacing Changes
We've introduced some changes to help with the pacing of the game. This includes more realistic bank loans, which require you to reach a certain amount of prestige before the bank entrusts you with a larger loan amount.
Known Issues
dropped out students may sometimes appear as unassigned students after loading the save file with the dropped out students
Bugs and other Design Update
- Added Utility-generating objects grants
- Fixed cashflow bug
- Fixed admissions bug
- Fixed year end results UI bug
- Fixed year-end results data integrity bug
- Updated school bus grant text
- Fixed cashflow bug
- Fixed school bus staying in school overnight bug
- Fixed negative incoming students bug
- Fixed expelled students still waiting at the bus stop
- Fixed not enough money bug in sandbox mode
- Fixed localization bugs
- Auto remove floors in tiles with objects that restrict floors
- Force staff to eat at staff cafeteria if it exists
- Added Thai localization
- Tile context panel for floors will no longer be opened (can't press on tiles anymore) - Added dog and cat pets
- Updated student tuition, subsidy, and teacher subject teaching stats
- Fixed estonian localization bug
- Fixed hotkeys not being localized bug
- Fixed characters starting in the middle of the map
- Fixed students vanishing into thin air during dismissal
- Fixed losing zone links when zone is removed
- Implemented pet context panel
- Added pet eating animation
- Added thoughts for pets
- Added localization in custom school panel
Files
AcademiaSchoolSimulator-win-64.zip
147 MB
AcademiaSchoolSimulator-osx-universal.zip
145 MB
Get Academia : School Simulator