Academia : School Simulator
Land Expansion Update is Released! (Build 0.3.55)
---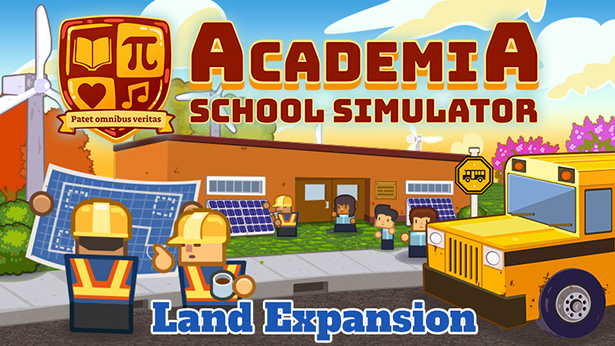 We're excited to release our second themed update, Land Expansion! The key mechanic is fairly obvious, so let's get right into it!
Buy More Land

This is something we've been promising for a very long time, and now you can finally expand your school! If you felt that your school was so constricted that the students were already sitting on top of each other, now you can buy four plots of land to expand your school!
School Buses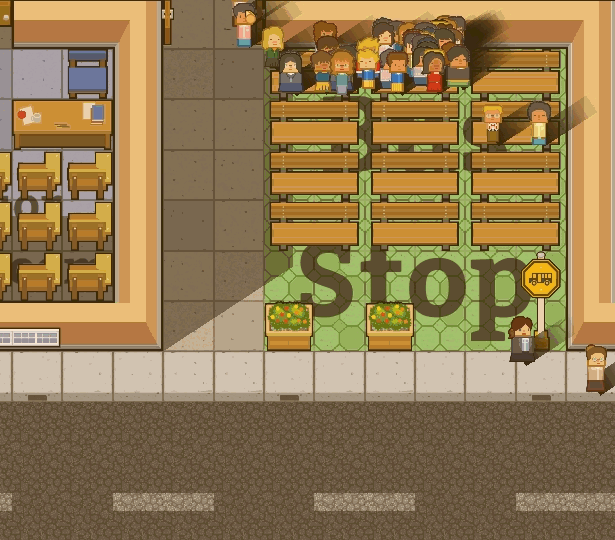 Kids will get tired walking to school all day, especially with your expanded school now taking more of the map. You can now spend some money to put the kids on schoolbuses and make sure they get to class on time, ready to take on the world of learning!
NOTE: School bus zones MUST be built next to the sidewalk, and school bus operation starts the day AFTER building it.
Water and Electricity Generation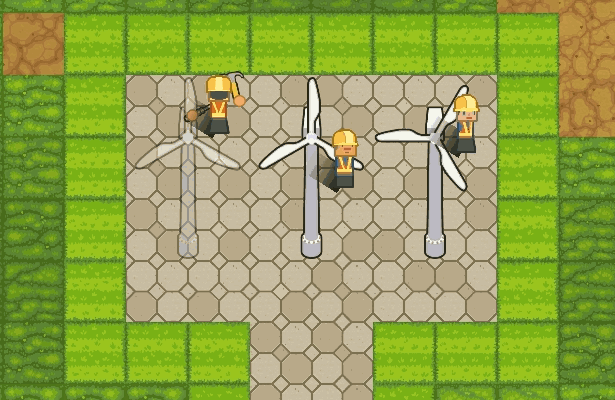 Utility costs getting you down? Become self sufficient by drawing water from the ground or harvesting energy from the sun! But be careful, these objects are very expensive and have a higher rate of breaking down.
Increase Student Population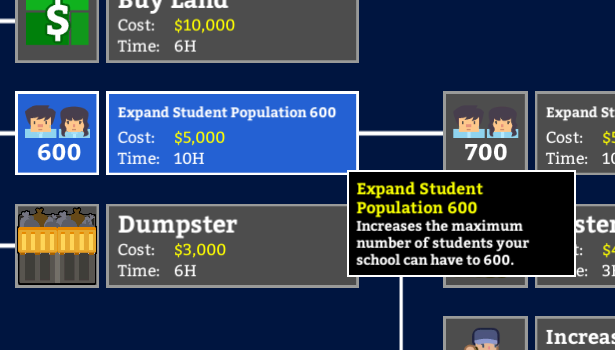 500 students with raging hormones not enough for you? Well with this update we are letting you build your own grave by getting certification for up to 700 students! Just get your lawyer to sign the paperwork and you're good to go!
Mod Filters
We added mod filters to the in-game mod searching tool to better enable you to look for mods!
Bugs and Design Fixes
-Fixed counselor bug
- Improved interested students implementation
- Updated reading learning chance
- Fixed load time issue
- Fixed achievement bug regarding "Abandon School!" and "Peeing in the Bushes" achievements
- Fixed gang member bug due to dropped out students
- Fixed vegetation and other bugs in the new Buy Land mechanic
- Fixed student's clinic behavior bug
- Added animation to prestige change
- Fixed Buy Land bugs
- Fixed Utility-generating objects bug
- Fixed game crash when loading
- Fixed counselor bug
- Fixed Japanese localization bug
- Fixed school bus bugs
- Implemented new student population cap
- Added correct values for water and electricity cost for utility-generating objects
- Fixed bug where students don't use the bench in bus stop
- Fixed UI bus relating to bus stop
- Fixed agents spawning in the middle of the map
- Fixed utility-generating objects bugs
- Updated trash can capacity and litter levels to create trash bags
- Fixed game going past the night time because dropped out students are still in school
Files
AcademiaSchoolSimulator-win-64.zip
147 MB
AcademiaSchoolSimulator-osx-universal.zip
145 MB
Get Academia : School Simulator